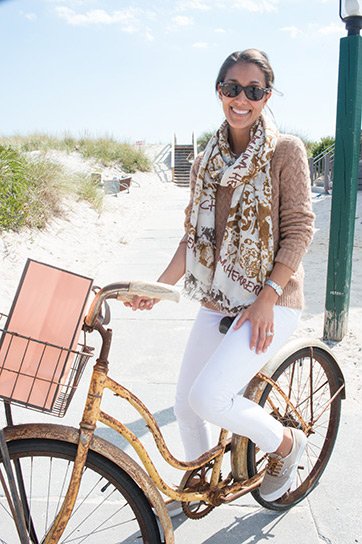 Cristina V.  is a Made in America brand designed by Cristina V. Sheldon.
Cristina has been creating jewelry ever since she was a little girl.   Graduating from Boston College with a degree in business and a desire to make her passion her career, Cristina V. was launched in 2006 and demand quickly followed.
Cristina sources the finest materials from around the globe, but insists on keeping all of her items handmade in New York. In addition to supporting local businesses, this provides a short ordering cycle for purveyors of Cristina V., hands on quality assurance and the ability to create custom pieces when requested by a shop or long time customer.
When asked what inspires her the most, Cristina always answers, "My customers- they are the constant force that challenges me to explore new design ideas, while staying true to the brand that I have created.  Regardless of the demands that come with consistent growth, I cherish the one-on-one time that I get with my clients- many of whom own Cristina V. originals."
Distinctive packaging and hand written notes are quickly recognized when someone receives a Cristina V.  A talented, dedicated and happy  "can do" staff make the experience one that quickly becomes habit forming.
Cristina invites you to explore and share in the joy that so many have come to know as quite simply, Cristina V.